We have already studied the basics of Trigonometry and the formulas of Trigonometry in the previous notes about Trigonometry. If you haven't read the notes, read it now
; then find all other trigonometric ratios.
Question: If
Answer
Given that, cotθ=87​
As shown in the figure below, let's assume that we have a right triangle △ABC, where m∠B=90°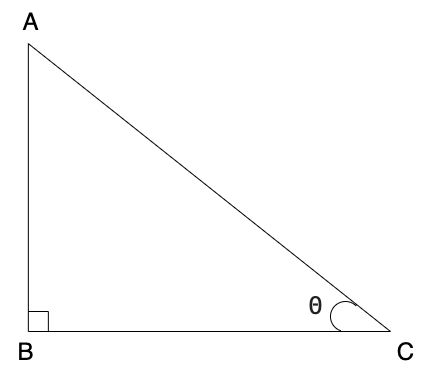 Now from the formula of cotθ, that we learned in this notes, we know that:
Putting values in this equation and solving further,
From the equation above, let
AB=8⋅x
BC=7⋅x
Putting the values of AB and BC in the figure with △ABC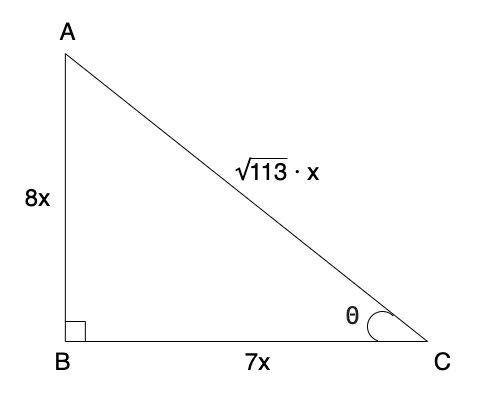 Now,
By Pythagoras theorem
---
Now, that we have the values of AB, BC and AC we can find the values of sin θ, cos θ, tan θ, cosec θ and sec θ by applying the formulas that we learnt in the basics of trigonometry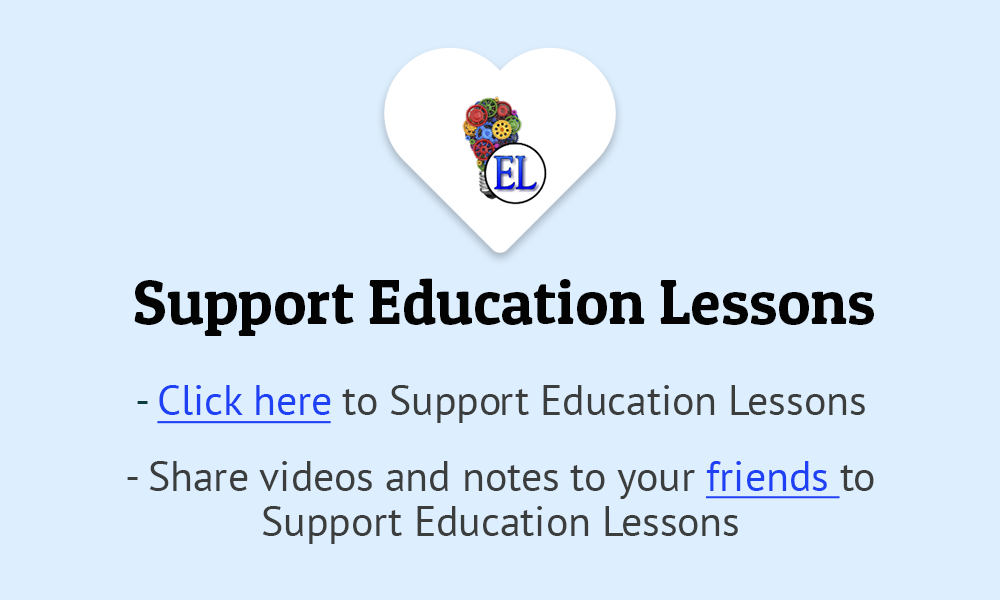 ,
For
,
For
,
For
,
For
,
For
If you have doubts, please leave a comment below.