image source: https://www.123rf.com
Our oral cavity contains a plethora of microorganisms which cannot be eliminated completely. Even after brushing or gargling, a thin layer of pellicle consisting of some oral flora embedded in saliva will form in a few minutes which get adhere to the tooth surface.
image source: https://www.yourdentistryguide.com/plaque
What is Plaque?
Plaque is a soft, sticky deposit that is host-associated biofilm adhering to the tooth surface or other hard surfaces in the oral cavity, including removable and fixed restorations. It is clinically identified as a structured, resilient, yellow-grayish substance firmly attached to the tooth and is resistant to mechanical removal, as well as antibiotics.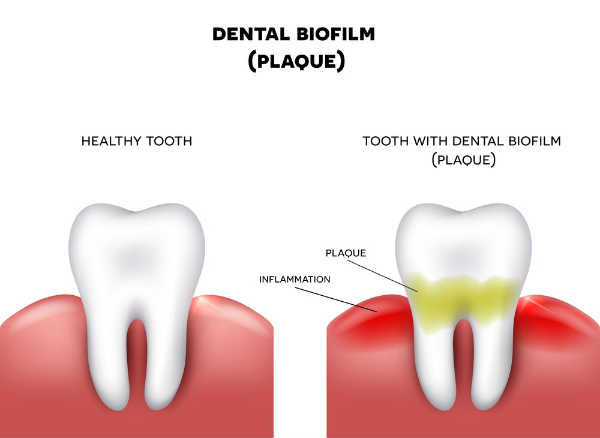 image source: https://www.ledownsdentistry.com
Plaque is made up of intercellular matrix consisting primarily of proliferating microorganisms, along with a scattering of epithelial cells, leukocytes and macrophages. Hence, structurally dental plaque is considered to be a biofilm of complex and dynamic microbial community.
What causes Plaque?
As we all know that our mouth is a thriving ecosystem of diverse strains of microorganisms, but the problem arises when the delicate balance in oral ecosystem gets disturbed. It will lead to abundant growth in certain bacterial species which results in the formation of dental plaque.
The fuel required for the growth of these bacteria is obtained from the consumption of dietary items mainly carbs (sugars and starches) like milk, soft drinks, raisins, cakes, candies and many more sweet and sticky food; along with some inherent host factors such as saliva and gingival crevicular fluid(GCF).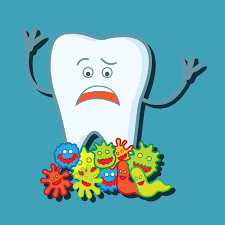 image source: https://www.pinterest.com/pin/711498441103952033/
Classification of Dental Plaque
Supragingival and Subgingival Plaque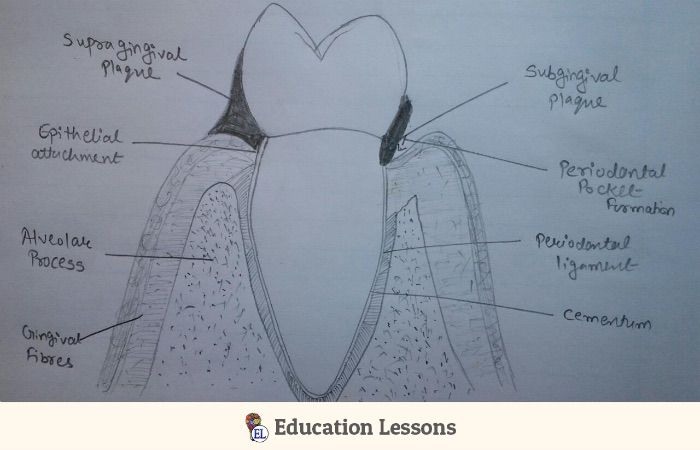 Formation of Dental Plaque
The formation of plaque is not an overnight process or something that happens if you miss brushing your teeth once. It happens in the following three phases:
Formation of the pellicle coating on the tooth surface
Initial colonization by bacteria
Secondary colonization and plaque maturation
1. Formation of the pellicle coating on the tooth surface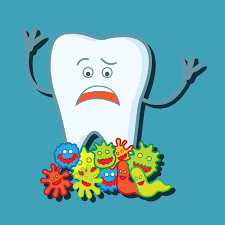 image source: https://www.pinterest.com
Hydroxyapatite tooth surface (having negatively charged phosphate group) interacts with
⬇️
Components of saliva and GCF (with positively charged macromolecules)
⬇️
This interaction involves selective adsorption of saliva proteins to apatite surfaces with the help of electrostatic, van der waals and hydrophobic forces.
⬇️
Formation of glycoprotein pellicle on tooth surface
⬇️
Accumulation of dental pellicle on tooth
⬇️
Transition of pellicle to plaque (extremely rapid).
In short, pellicle is derived from components of saliva and crevicular fluid as well as bacterial and host tissue cell products and debris.
Thickness of pellicle: 100 nm in 2 hours to 500-1,000 nm.
Function of pellicle:
Acts as a protective barrier
Provides lubrication to tooth surface
Prevents tissue desiccation
Provides substrate to bacteria for progressive accumulation
2. Initial colonization by bacteria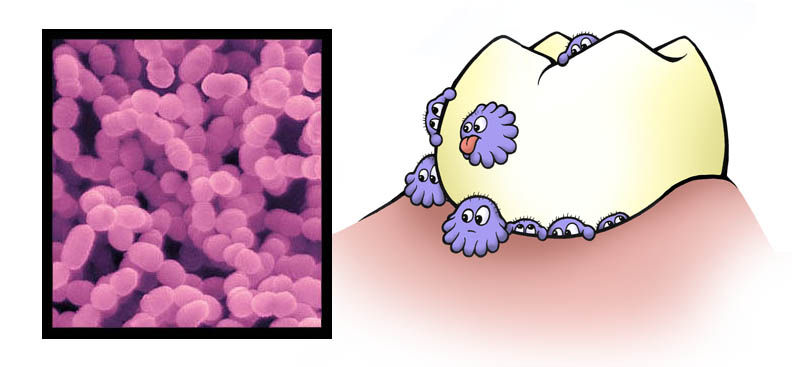 image source: http://sugarbugdoug.com/about-teeth/sugar-bugs
Within few hours, bacteria colonizes the pellicle-coated tooth surface
⬇️
Initial colonizers adhere to the pellicle with the help of
⬇️
Specific molecules, termed adhesins on the bacterial surface
⬇️
Through receptors in the dental pellicle
⬇️
Which are fibrous protein structures called fimbriae
⬇️
Protein adhesins on these fimbriae specifically bind to proline-rich proteins that are found in dental pellicle
⬇️
Resulting in the attachment of the bacterial cell to the pellicle-coated tooth surface
⬇️
Colonization of bacterial species causes maturation of plaque mass.
In this ecological succession of the biofilm, there is a transition from the early aerobic environment characterized by gram positive facultative species to a highly oxygen-deprived environment in which gram-negative anaerobic microorganisms predominate.
3. Secondary colonization and plaque maturation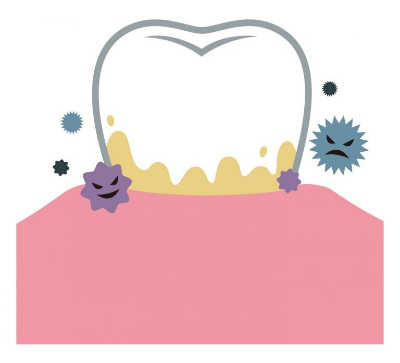 image source: https://www.clipart.email
Secondary colonizers adheres with initial colonizers
⬇️
Specific species of bacteria colonize with each other by
⬇️
Process known as coaggregation
⬇️
This process occurs through highly specific stereochemical interaction of
⬇️
Protein and carbohydrate molecules located on the bacterial cell surfaces
⬇️
Well-characterized interactions of secondary colonizers with early colonizers occurs
⬇️
Coaggregation among different gram-positive species also
⬇️
Gram-positive and gram-negative species occurs
⬇️
But coaggregation between different gram-negative species predominates.
Examples of these types of interactions are:
Coaggregation of F. nucleatum with P. gingivalis 36-38
Treponema denticola with F. nucleatum and S. sanguis 3 5
P. loescheii with A. viscosus,103,104
Capnocytophaga ochracea with A. viscosus. 10 5
Location of Plaque
In the absence of oral hygiene measures, yellowish,sticky and smelly deposits are observed mainly around gingival third of tooth surface. Most preferred sites are cracks, pits, fissures, under overhanging restorations, around malaligned teeth, removal and fixed prosthesis. These are most preferred sites because there the accumulation occurs without disruption by the movement of food and tissues over the tooth surface during mastication.
Detection of dental plaque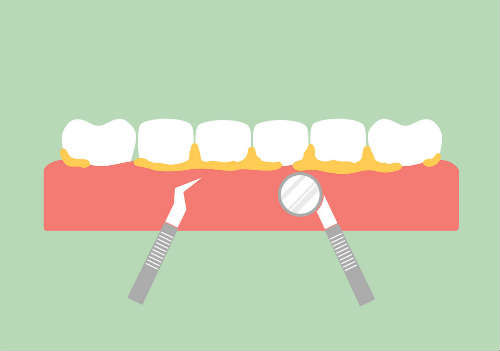 image source: https://www.vectorstock.com
Small amounts of plaque that are not discernible on the tooth surface may be detected by running a periodontal probe or explorer along the gingival third of the tooth.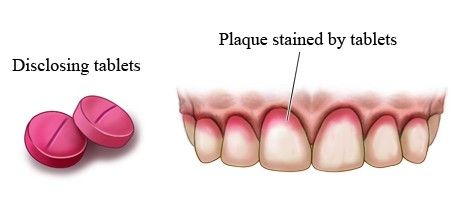 image source: https://preventiveorthodontics.com
Another common method is the use of disclosing solutions. Interproximal plaque formation is less evident visually but also may be monitored with an explorer or probe. In the absence of oral hygiene measures, plaque continues to accumulate until a balance is reached between the forces of plaque removal and those of plaque formation.
Microscopic properties of plaque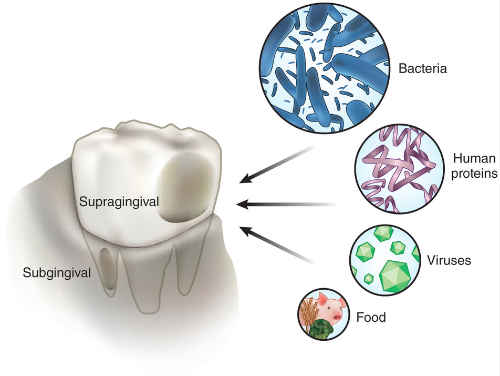 image source: https://lmamr.org
| Location of Plaque | Microbiological |
| --- | --- |
| 1. Supra gingival plaque: | Demonstrates a stratified organization of the bacterial morphotypes identified microscopically as "corncob structures". |
| 1a) At tooth surface: | Gram-positive cocci and short rods predominates. |
| 1b) On outer surface of mature plaque | Gram-negative rods and filaments as well as spirochetes predominates. |
| 2.Sub gingival plaque | Gingival crevice and pocket provides continuous flow of nutrients for bacterial growth, host inflammatory cells, and mediators through GCF. |
| 3.Tooth-associated plaque | Characterized by densely attached gram-positive rods and cocci, including Streptococcus mitis, S. sanguis, A. viscosus, Actinomyces naeslundii, and Eubacterium spp. |
| 3a. Near junctional epithelium at apical border of plaque mass | Increased concentration of gram-negative rods. |
| 4.Tissue-associated plaque | More loosely organized gram-negative rods and cocci, as well as large numbers of filaments, flagellated rods, and spirochetes. Host tissue cells (e.g., white blood cells and epithelial cells) also may be found in this region. |
| 5.Immature plaque | Early colonizers (e.g.,streptococci and Actinomyces species) use oxygen and lower the reduction-oxidation potential of the environment, which then favors the growth of anaerobic species. Gram-positive species use sugars as an energy source and saliva as a carbon source. |
| 6.Mature plaque | The bacteria that predominate are anaerobic and Asaccharolytic. They use amino acids and small peptides as energy sources. |
Pathogens causing plaque
Microbial specitivity of periodontal diseases
Periodontal disease was clearly associated with plaque, and plaque was thought to be alike and equally capable of causing disease. However, several observations contradicted these conclusions. Recognition of the differences in plaque at sites of different clinical status (i.e., disease versus health) led to a renewed search for specific pathogens in periodontal diseases and a conceptual transition from the nonspecific to the specific plaque hypothesis.
1. Non-specific plaque hypothesis
The nonspecific and specific plaque hypothesis were delineated in 1976 by Walter Loesche, a researcher at the University of Michigan. The nonspecific plaque hypothesis maintains that periodontal disease results from the "elaboration of noxious products by the entire plaque flora". According to this thinking, large amounts of plaque would produce large amounts of noxious products, which would essentially overwhelm the host's defenses. Inherent in the nonspecific plaque hypothesis is the concept that control of periodontal disease depends on the control of the amount of plaque accumulation. Treatment of periodontitis by debridement (nonsurgical or surgical) and oral hygiene measures focuses on the removal of plaque and its products and is founded in the nonspecific plaque hypothesis.
2.Specific plaque hypothesis:
The specific plaque hypothesis states that only certain plaque is pathogenic, and its pathogenicity depends on the presence of or increase in specific microorganisms. This concept predicts that plaque harboring specific bacterial pathogens results in periodontal disease because these organisms produce substances that mediate the destruction of host tissues.
At about the same time that Loesche proposed the specific plaque hypothesis, major advances were made in techniques used to isolate and identify periodontal microorganisms. Acceptance of the specific plaque hypothesis was spurred by the recognition of A. actinomycetemcomitans as a pathogen in localized aggressive periodontitis.
Clinical significance of plaque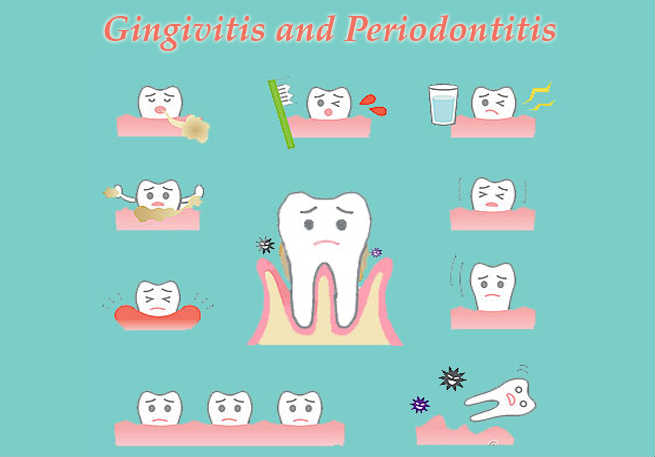 image source: http://sugarbugdoug.com
Cavities:
The acids produced by the bacteria in plaque can cause low pH level and can eat away at your tooth enamel resulting in cavities (dental caries).

Gingivitis:
Accumulation of plaque bacteria can cause inflammation,reddening,and bleeding from the gums, also affects the bone and eventually leads to mobility of teeth.

Bad breath(halitosis):
Plaque buildup from poor oral hygiene can also cause breath to smell bad.
image source: https://www.toothclub.gov.hk
Prevention, control and treatment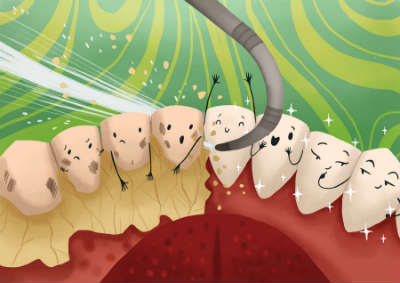 image source: https://www.authoritydental.org
To prevent plaque buildup, brush your teeth at least twice a day with a soft, rounded-tip bristled toothbrush in a vertical manner. Use a fluoride-containing toothpaste and for sensitive teeth use desensitizing agents containing toothpaste.

image source: https://imgbin.com
Pay particular attention to the space where the gums and teeth meet. Floss between teeth at least once a day to remove food particles and bacteria. Other types of interdental aids like Proxabrush in a variety of flavours is available to aid in cleaning those areas of mouth where our brush doesn't reach.
image source: https://www.everypixel.com
Use an antibacterial mouth rinse to reduce bacteria that cause plaque and gum diseases.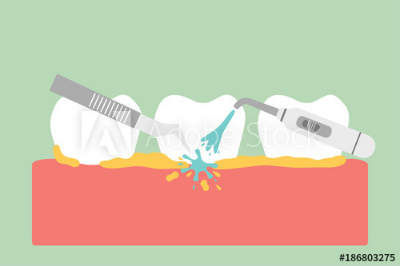 image source: https://stock.adobe.com
See your dentist or oral hygienist every 6 months for a check-up and teeth cleaning.

Ask your dentist if a dental sealant is appropriate for you.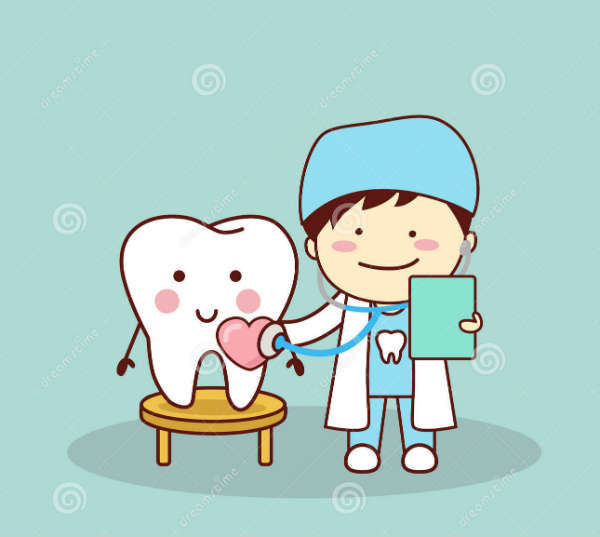 image source: https://www.dreamstime.com
Eat a balanced diet and limit the number of in-between meal snacks. If you need a snack, choose nutritious foods such as plain yogurt, cheese, fruit, or raw vegetables.Fibrous vegetables help remove food and help saliva neutralize plaque-causing acids.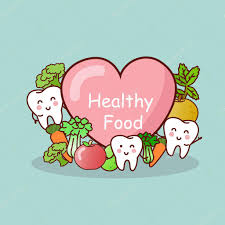 image source: https://depositphotos.com
Conclusion
Dental biofilm is a complex, organized microbial community that is the primary etiologic factor for the most frequently occurring oral diseases, dental caries and periodontal diseases. Although the dental biofilm cannot be eliminated, it can be controlled with comprehensive mechanical and chemotherapeutic oral hygiene practices. Teaching patients to use daily brushing, interdental cleaning, and antimicrobial mouthrinses that carry the ADA Seal of Acceptance increases the likelihood of periodontal disease prevention and reduction.